Scams To Avoid When Travelling To Prague
I've come across these Prague scams and I've been affected by them. They can spoil your trip to Prague, but most of them are avoidable. This blog post will tell you the best ways of avoiding them while enjoying your trip to Prague.
1. Changing Money
Almost all of the "Money Exchange Places" or the "Bureau de Change" outlets are an absolute rip off in Prague. I can't understand why the government does regulate it. Some of them only give you 15 CZK to 1 Euro. The correct rate is 27 CZK to 1 Euro. See the video below. It's so bad that even the Prague police put signs up in English on the main thoroughfares warning tourists not to use these Bureau de Changes. There is of course a great need to change money in Prague especially euros, as neighbouring countries are Germany, Austria and Slovakia which all use the euro. So these are your best options when exchanging money in Prague.
Best Options for Changing Money in Prague
Option 1
The best place to exchange is any one of two Russian Exchange places on Politickych Veznu just one block from Wenceslas Square. When walking from Wenceslas Square go down Jindrisska and take the first turn to right after the Post Office, walk up to the top of Politickych Veznu and you will see 2 Exchange Places with the signs in Czech and Russian (cyrillic), I used always go to the first one on the right hand side. They give you an excellent rate and there is no commission.
Option 2
Exchange your money in a bank. The downside of this is that they will normally charge you a 2% commission.
Option 3
Change your money a supermarket. All of the big supermarkets and department stores in Prague accept euros and they normally have good rates. Simply buy some small such as a bottle of water and pay for it with a €50 note and the cashier will give you the change in CZK.
2. Taxis
The first time I arrived in Prague in 1999, I got a taxi into the center of Prague and was charged 2000 CZK/€75/$85, yes I was charged €75 and I hate been scammed. Today it still goes on but it's not as bad. Most of the taxis from the airport won't overcharge you. I costs approx 600 to 800 CZK from the airport to a destination in the centre of Prague. They charge a flat rate of only 480 CZK / 19 Euros. The driver will meet you with your name on a sign at the arrivals hall and all of their cars are upmarket. I can't recommend them enough. Never hail down a taxi. Never take a waiting taxi on the street. Never use the AAA Taxi Company. The best taxi company to use in Prague is City Taxi . You simply text your location and name to +42077257257 (This works with international mobile phones as well). They will reply to you in Czech. You will understand the registration number, make and model of the car and the time of arrival. If you are in a bar or a restaurant, get them to call you a taxi.
3. Restaurants
The Two Tier System

 
This is where one price for foreigners and one for Czechs. This practice is still common in most restaurants on the Old Town Square, Wenceslas Square and restaurants close to the Castle. I was once charged 139 CZK/€5.20/$6.10 for a small beer in a restaurant on the Old Town Square.
Extra for Bread
Many restaurants will put bread on the table after you have ordered. Normally this is not part of the service and you will be charged 10 to 20 CZK per slice of bread. In Vejvodu's restaurant in the centre of Prague, there are pretzels on the table. These cost 40 CZK per pretzel.
Over-charging

 
When you receive your bill, check it thoroughly before paying. There may be two extra drinks or coffees on the bill. The server will use the excuse that they were from the previous guests and will subtract them from the bill. They may try to add on a service charge to your bill. If this is stated clearly on the menu, there's not a lot that you can do about it. They may try to a huge service if you are a large group (over 8 people) and again if it is stated in the menu that's not really a lot that you can do. Waiters in restaurants are normally paid only the minimum wage (58 CZK/€2.15/$2.35) per hour so they rely heavily on tips. If you do get good service, leave at least a 10% tip.
4. Adult Entertainment
Brothels and Strip Clubs are legal in the Czech Republic. Prague is one of the leading cities of Europe for Stag nights and this is one of the major reasons. Some taxi drivers will offer to bring you to one of these establishments because they like doormen and street promoters are all getting a kick back and you may get charged as much as $ 100 USD per beer. You may be threatened if you question the bill and even "escorted" to an ATM, where you are forced to withdraw money to pay the "bill".
A Few Travel Tips For When You Travel To Prague
1. Buying a Czech Sim Card
If you are staying at least a week in the Czech Republic, I recommend buying a Czech Sim card for your smart phone or tablet. I recommend Vodafone in the Czech Republic. There a Vodafone shop on the ground floor of the Palladium Shopping Center beside Námesti Republiky. They have a pay as you go data plus texting plan starting at only 250 CZK/€9.40/$11 (this price also includes the SIM card).
2. Affordable Accommodation Options
These days I always travel with my wife and toddler, so we have to choose a good value double room in a hotel, guesthouse or hostel. Also, check out my post on the best budget hotels in Prague.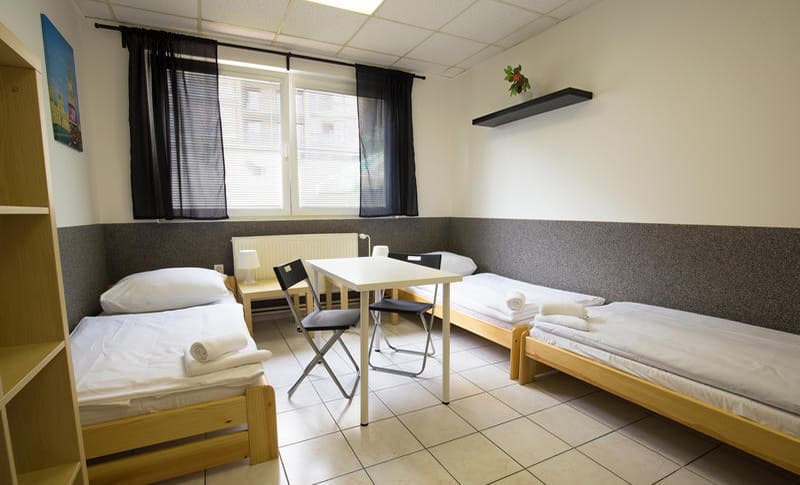 When we (I travel with my wife and toddler) are in Prague we normally stay at Hostel Seven. We have now stayed here on 12 to 15 different occasions over the past 3 years. I've lost count because we have stayed here so many times. The longest period we stayed here was for over 3 weeks. The wifi in the room is very good (actually it's the best wifi I've ever got in a hostel/hotel room at 16 MB per sec.) and it is clean, but you have to use shared bathroom facilities. In all double/triple rooms, there is a small refrigerator. There is also a kitchen that you can use. This has a stove, a microwave oven and kitchen utensils. This year the hostel was totally renovated. It costs between €16 to €22 per night for a double room and dorm costs between €4 to €8 per night. It is located in Holesovice Prague 7 and it takes 20 minutes to reach the city centre using the tram.
Address: Varhulíkové 1609/13, 170 00 Prague 7.
Costs: from €16 Double room & €4 Dorm Bed
Reviews: Hostelworld, Booking.com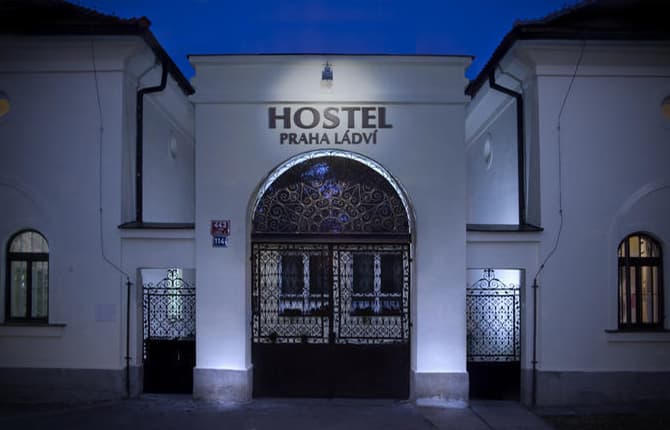 We have stayed here as least 6 times. Located only 100 meters from the metro stop Ladvi by which it takes 15 minutes to reach the city centre. The private rooms are clean but small. The bathrooms are shared and the wifi is Ok. However, the service is good and they have let us check in early on two occasions.
Address: Davídkova 443/114, 182 00 Prague 8.
Costs: from €30 Double room & €11 Dorm Bed
Reviews: Hostelworld, Booking.com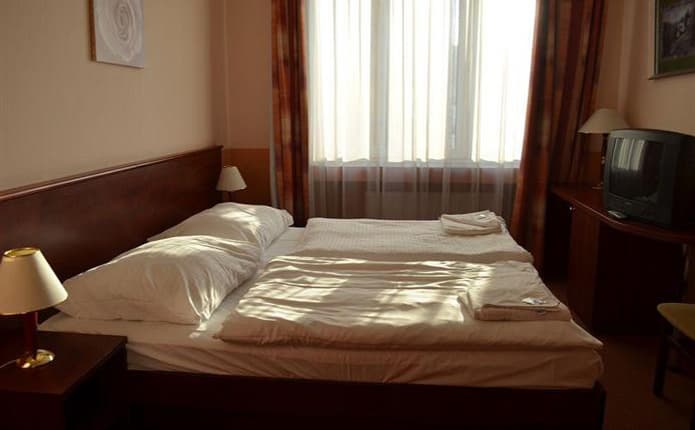 We have stayed in this hotel three times. Hotel Inturprag also has good Wifi in the room and you get a continental breakfast as part of the room price. A double room with ensuite bathroom costs from €32 per night. It is located in Prague 9 and it takes 15 minutes to reach the city centre using the metro.
Address: Lisabonská 606/10, 190 00 Prague 9.
Costs: from €32 Double room
Reviews: Booking.com
Related Articles: