Camping in Carnac, France
This was our first time camping with our new tent and Carnac seemed perfect for this. Camping in Carnac was a great experience and we hope to come back every few years as there is so much to do and see. We choose the Les Bruyeres campsite. We had the  ACSI camping card which helps us to get the best price in low season. This site cost €17 per night. It was very quite during the week but busier at the weekends.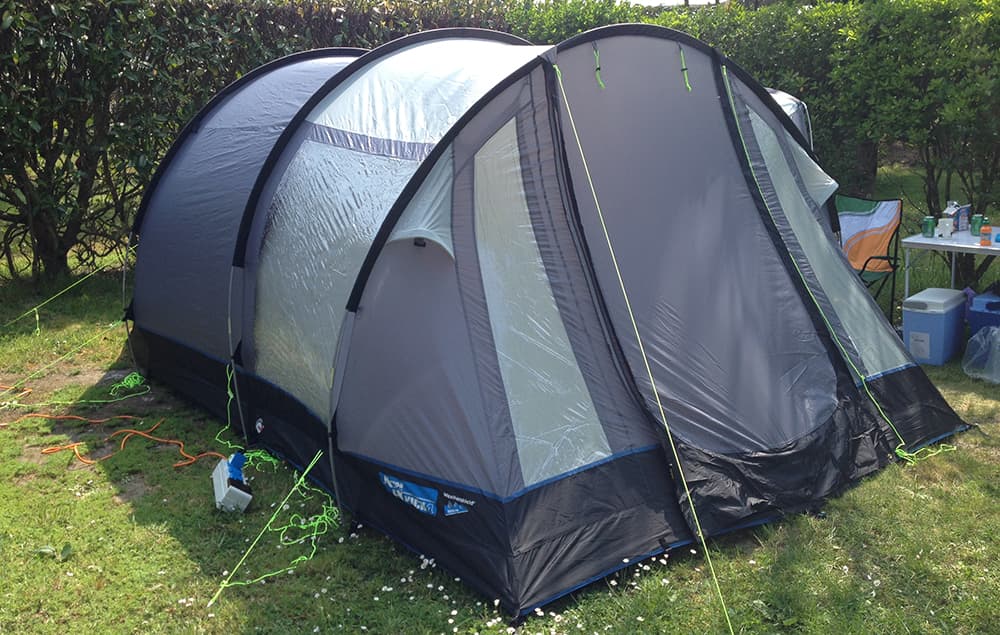 The pitches and the facilities in general were fine. There was one flaw though, there was no toilet seats in the bathrooms. There was only wifi at the reception. The wifi was workable but only 1.37 mbsp. We stayed here for 6 nights in Mid-May (2016).
My Work Station at the Campsite Reception
The Sights I Visited
Carnac is the nearest town to the one of the best neolithic sites in the world, consisting of alignments, dolmens, tumuli and single menhirs. The area is not a world heritage site yet but it is submitted on the Tentative List.
The three main alignment groups, Ménec, Kermario and Kerlescan are on Rue de Alignments or just on off Rue de Alignments. There are more than 3,000 stones and were erected by the Celtic people of Brittany, and are the largest collection in the world. The stone alignments  were erected at some stage during the Neolithic period, probably around 3300 BC, but some may date to as old as 4500 BC. These were only a five minute from our campsite.
This a rare dolmen still covered by its original cairn. South of the Kermario alignments, it is 25 to 30 metres wide, 5 m high. The main passage is 6.5 m long and leads to a large chamber where numerous artifacts were found, including axes, arrowheads, some animal and human teeth, some pearls and sherds, and 26 beads of a unique bluish Nephrite gem. The most interesting thing to me was the Megalithic art carved on its inner surfaces. It was constructed around 4600 BC and used for approximately 3,000 years.